NOMAD
Personalities_Hand woven
Founded in 2020 by award-winning product and interior designer Jutta Werner, NOMAD produces unique design rugs, ethically and expertly made by hand in India using leftover and new materials. NOMAD Rugs are an art piece!
A new definition of luxury
Unique Look_Excellent Craftsmanship
At NOMAD, we are committed to innovation, pushing boundaries, and redefining re- and upcycling in the interior industry. Our goal is to create design products that possess a unique and distinctive essence. We highly value extraordinary craftsmanship and the profound connection to the weaver's family in India. By collaborating with these talented artisans, we not only honor their rich cultural heritage but also infuse our creations with an authentic and meaningful touch. The close bond between the weavers and their families is an integral part of the soulful beauty and significance found in every piece we offer.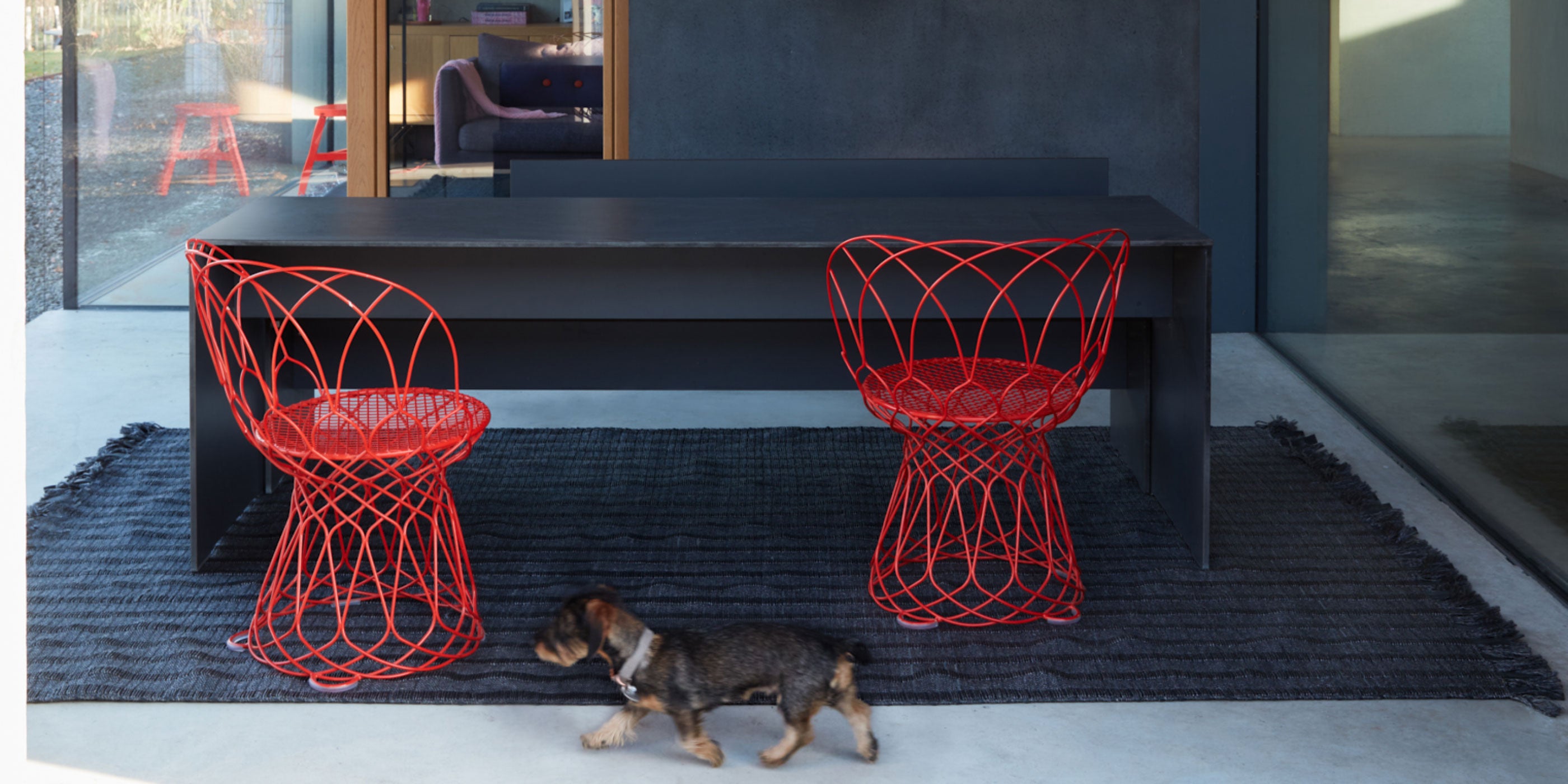 Rugs for Individualists
Produce well_Produce less
At Nomad, we make a conscious choice to make a difference. Being a conscious manufacturer means to take back power and support what we stand for. We define ourselves as a sustainable brand by embodying these aspects: being a young startup business, women owned. 
NOMAD is my heart project fed with experience, power, passion and joy !